What to do if you receive a text message about an ADSL connection fault?
Firstly, please don't panic because, even if you ADSL line is disconnected, your alarm will still work properly thanks to its Dual-Path Communication: although the ADSL connection might fail, it will continue transmitting as usual via the backup line.
If the alarm is triggered, our Alarm Monitoring Centre will still be notified and will act accordingly.
What we do if there is a fault on your ADSL line?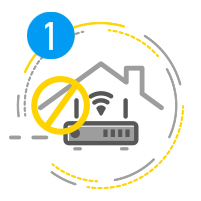 ---
A fault occurs on your ADSL line.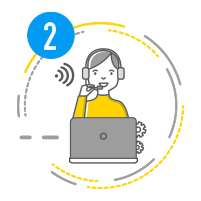 ---
A signal is sent to our Alarm Monitoring Centre.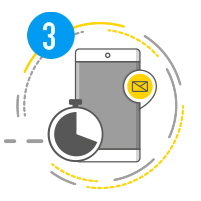 ---
We send you a text message immediately to inform you about the error.
If it's a communication fault on your ADSL line, at Movistar Prosegur Alarmas we alert you to the fault and give the following advice, so you can quickly resolve the problem and continue to enjoy your Internet connection: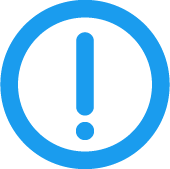 It is important to get this problem fixed as soon as possible,
so you can continue to enjoy complete protection thanks to our Dual-Path Communication.